Education
What is GameFi? – Your Guide to How it Works
On February 15, 2023 by admin
Imagine you're home on a Saturday morning, playing one of your favorite video games…
After an hour of fun, you check your account, and have $20USD worth of in-game tokens in your account…
You click 'Withdraw,' and moments later, the money is sitting there in your crypto wallet.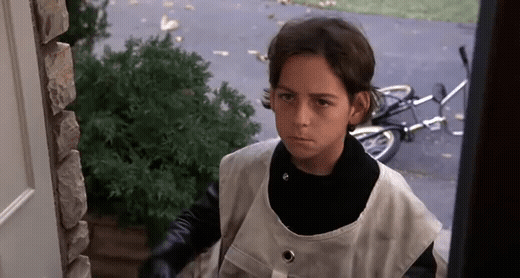 Welcome to the future of GameFi.
By the end of this article, you'll know everything you've ever wanted to know about GameFi.
So with that, let's start with…
What is GameFi?
GameFi is the fusion of gaming and finance.
It's a new style of gaming that uses blockchain technology to add financial incentives to video games.
All the things you're used to doing in video games like completing tasks, battling other players, and leveling up can now generate you income!
These games also let you own your in-game items by turning them into non-fungible tokens (NFTs).
This allows you to take your items out of the game and trade them on crypto exchanges and NFT marketplaces.
How GameFi works
In GameFi, the rewards come as either in-game assets or cryptocurrency.
These in-game assets can be virtual land (ex. Decentraland, Sandbox, Otherside)…
Avatars (ex. Axie Infinity)…
Weapons (ex. Big Time)…
Skins (ex. Thetan Arena) and more.
In most cases, the in-game assets are NFTs on the blockchain– which means you can trade them on NFT marketplaces (like opensea.io).
Some NFTs are valued based on rarity or collection value, but the real heart of GameFi is the play-to-earn model…
The Play-to-earn model (P2E)
This model improved on the traditional pay-to-play model used by the gaming industry…
Pay-to-play requires you to invest before you can start playing. Many video games need players to purchase licenses or recurring subscriptions.
In most cases, traditional video games won't generate income, and their in-game assets are controlled and held by a gaming company (usually the studio that developed the game).
In contrast, P2E games give you full ownership over your in-game assets and provide you opportunities to generate income.
Blockchain technology can (and should) give players full control over their in-game assets, but that doesn't mean you should dive in head first…
Make sure you understand how the game works and (most importantly) who's behind the project before investing into a new P2E game. Many GameFi projects require you to purchase NFTs or crypto assets before you can play, so always do your research and weigh the risk…
If a P2E game requires a big investment to start or if the math doesn't add up, you're likely to lose money – so pay close attention!
One of the early popular play-to-earn games was Axie Infinity.
It's an Ethereum-based NFT game created in 2018 that grew in popularity as the first P2E of its kind.
Gamers can use their NFT pets (Axies) to earn SLP tokens by completing daily quests and battling other players…
They can also get AXS rewards if they achieve a certain PvP rank…
You can use AXS and SLP to breed new Axies, which you can use in-game or trade on the official NFT marketplace…
And if you think you can't afford $2,000-3,000 NFTs, think again…
Axie Infinity pioneered a lending model called the scholarship model— Which allows scholars to use borrowed Axies for play and earn rewards…
So Axie owners can make passive income— while scholars can play the game without making any investment. They just share their revenue.
But what if you don't want to share a huge chunk of your earnings?
There's a "rental" model that lets you keep 100% of the revenue for a small rental fee— but that's for another article…
Own your in-game items
Blockchain technology lets you own your digital assets and enables players to monetize their assets in different ways.
They can be issued or created as NFTs on the blockchain (also known as NFT minting)…
This allows players to have full control over their assets, with verifiable ownership proving authenticity.
Metaverse games like Decentraland and The Sandbox, focus on land ownership.
So in The Sandbox, you can actually be a virtual landlord!
You can take a virtual plot of land you own and developed, and rent it out to others…
You'll collect passive income in SAND coins (tradable for real cash)…
You can even charge other players for visiting your land, and earn token rewards by hosting content and events!
Now I know what you're probably thinking…
Yes. You can.
And you can do even more with DeFi apps…
DeFi Apps
Some GameFi projects offer DeFi (Decentralized finance) products and features like staking, liquidity mining, and yield farming…
These are all more ways for players to earn legitimate passive income on their NFTs…
DeFi elements also make crypto gaming more decentralized.
Traditional game companies have centralized control over their game updates…
But many GameFi projects let their community participate in their decision-making process.
In Decentraland, players can vote for future updates when they lock their governance tokens (MANA) in the DAO (decentralized autonomous organization).
The more tokens they lock, the higher their voting power…
This allows game developers to work together with the community to build a game they love.
Are video games considered GameFi?
Even though some video games have in-game currencies and digital assets…
They're rarely made to be traded outside of the game– let alone carry much value beyond the scope of the game.
And when they do, players are usually prohibited from trading them in the real world.
GameFi is the opposite.
How to use GameFi
There are over 1,800 blockchain games on the market, and they're all different…
Be aware of scam projects and fake websites… many to most of the current games are NGMI.
Create a new crypto wallet specifically for GameFi and only use funds you can afford to lose.
If you're confident the game is safe, then follow these steps to start playing:
1. Create a crypto wallet
To access the GameFi world, you'll need a cryptocurrency wallet, like a Trust Wallet or MetaMask….
Here's our article on how to set up a Metamask wallet.
Some games require compatible wallets– for example, you need a Ronin Wallet to play Axie Infinity…
And you need to connect your Metamask wallet to BNB Smart Chain (formerly Binance Smart Chain) if you want to play a BSC game…
Check the game's official website to see which wallets they support.
2. Connect your wallet
Head over to the game's website and look for the option to connect your crypto wallet…
Make sure you're connecting to their official website and not a fake copy (double check the URL).
Most blockchain games use your crypto wallet as a gaming account (instead of a username & password).
You'll usually be asked to sign a message on your wallet before you can connect to the game.
Then finally…
3. Check the requirements to play
Most GameFi projects require you to purchase their cryptocurrency token or in-game NFTs to start…
Always weigh your pros and cons before you invest.
How long might it take to get your initial investment back, and make profits? You'll want to know the answers to these questions before you start.
If you don't have any money or don't want to take risks, consider looking for a scholarship…
Or even better, a rental program – so you don't have to split your earnings with NFT owners.
The future of GameFi
GameFi is one of the fastest growing sectors in the world today– it seems like new projects are receiving millions in funding everyday…
As of September 2022, there are more than 1,800 blockchain games listed in DappRadar…
We have popular games across multiple blockchains– Ethereum, BNB Smart Chain (BSC), Polygon, Solana, and more…
And as blockchain technology continues to get better, GameFi will only grow – especially in developing countries.
Conclusion
Congratulations. You now know what GameFi is, how it works, and how to get started in it…
It's easy to see how GameFi attracts gamers by combining entertainment with financial incentives…
We're already seeing big companies like UbiSoft, Atari and Epic Games embrace GameFi…
Only time will tell how big GameFi gets.