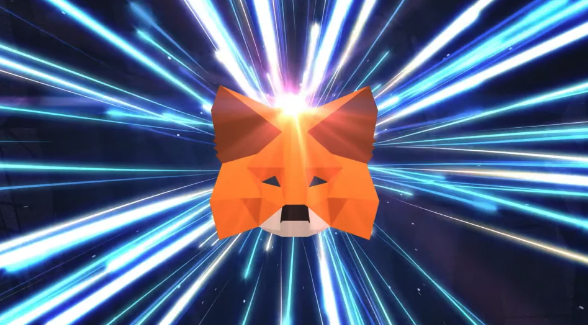 How to Set Up a Metamask Wallet in 10 Minutes or Less (With Pictures)
Education
July 2, 2022
Education
How to Set Up a Metamask Wallet in 10 Minutes or Less (With Pictures)
On July 2, 2022 by admin
In this guide, we'll tell you…
How to set up a Metamask wallet (step-by-step)…
Why every crypto investor needs a cold wallet (and how to easily connect one to your Metamask)…
The best practices to protect your coins in the wicked wild west of Web3…
So what is Metamask?
Metamask is an ethereum wallet; which means you can store ether (ETH) and other ERC-20 tokens (tokens on the ethereum blockchain) on it.
It's compatible with most Ethereum apps– like Polygon, Binance Smart Chain and Avalanche…
Has over 30 million users…
You can also use dApps like Uniswap…
And do transactions with any ethereum address.
We are going to show you how to install Metamask on your computer in 10 minutes…

So you can start storing, sending and swapping your first digital currency!
How to install Metamask (Step-by-Step)
Step 1:
You can download Metamask on either Google Chrome or Firefox…
We'll use Chrome for this example. Step one is to open Google Chrome and go to metamask.io/download.
The page should look like this.
Now click the 'Download Chrome' button.
Step 2:
The button will redirect you to the chrome web store to add the web browser extension to Chrome.
Click 'Add to Chrome' to download.
This step adds the Metamask extension on your Chrome toolbar at the top right (the fox icon).
Click the fox, and go to the stop 3.
Step 3:
You should see this screen:
Click "Create a Wallet."
Step 4:
Next, you'll create your password.
Step 5:
Now you'll receive your Secret Backup Phrase:
Never ever share your Secret Backup Phrase.
Anyone with this phrase can unlock your wallet, and access your digital assets.
The safest place to store your secret backup phrase is on physical paper, tucked somewhere safe.
I know you may be thinking…
But hackers have used computer malware to steal secret recovery phrases in the past.

That's why I recommend writing down your phrase on paper before moving onto the final step…
Step 6:
Congratulations! You did it!
Click "All Done' to complete the installation.
After that, you'll be able to access the main dashboard of your Metamask wallet.
Now that your wallet's set up, let's go over how to make transactions…
How To Make Transactions With Metamask
To make transactions on Metamask, you'll need to have ethereum in your wallet.
This covers the transaction fees to send & swap tokens.
To buy ETH, click 'Buy' in Metamask.
If you're outside the US, you can use the Transak or Binance.
You'll be given the steps to pay for ETH…
And once you pay, the balance in your wallet should update.
Now you can send & swap digital assets!
Conclusion
You've made it to the end.
Now whenever you're on a decentralized app like Uniswap.io or Opensea.io…
You can connect your Metamask wallet and make transactions!
But how do you protect your ETH, & other digital assets?
If you want to be safe in these early wild west days of web3, this article will show you how to protect your digital assets.