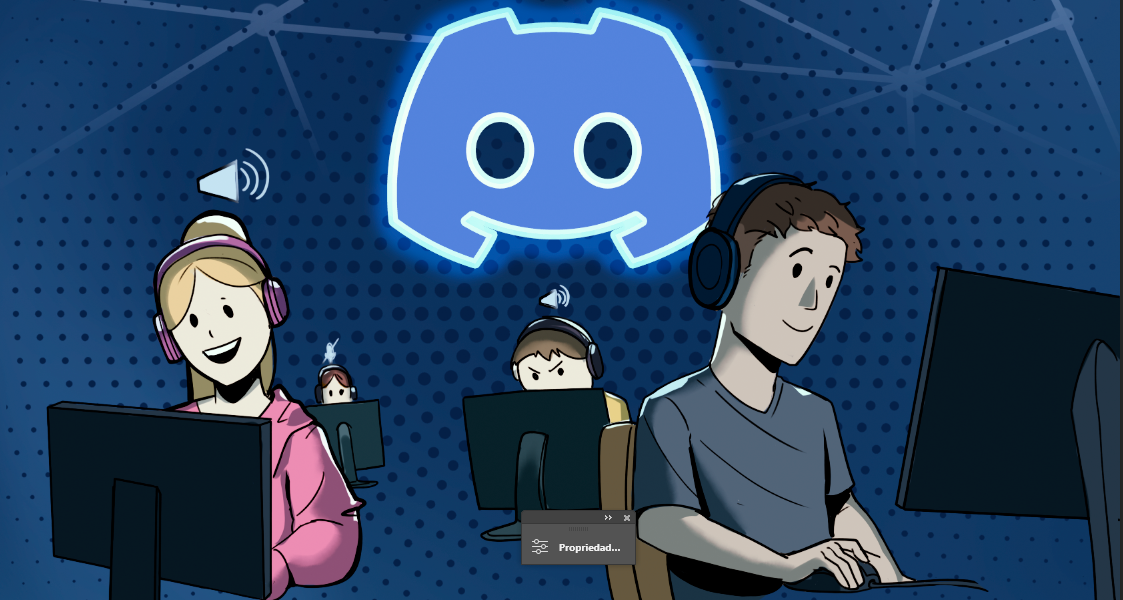 How to Use Discord to Stay Ahead in Web3 Gaming
Education
June 25, 2023
Education
How to Use Discord to Stay Ahead in Web3 Gaming
On June 25, 2023 by admin
Discord is one of the most powerful community-building tools you have at your disposal.
We've used it to build an engaged community of 45,000 & counting at the time of writing…
But what can Discord do for you?
How do you navigate it as a beginner?
And how can you use it to get ahead in the emerging world of web3 gaming?
Let's answer these questions now.

What is Discord?
Discord is a community platform that lets people connect through live chat, voice and video.
It's a place where anyone, anywhere with a common interest can connect in one place.
And in web3, Discord provides a way for early adopters, developers and enthusiasts to connect however they please!
How Do You Use Discord?


You can use Discord to hang out with your friends…
Connect in a voice channel before playing a game…
Or interact with a community.
This article will show you how to use Discord to connect with web3 gaming communities specifically.
But first, here are the basics of Discord for beginners.
If you're already familiar with Discord, you can skip to the 'How To Use Discord To Get Ahead In Web3 Games' section.
How To Download Discord
Go to discordapp.com to download Discord.
You can install it on your laptop, desktop, or get the mobile app if you want to use Discord on the go.
There are versions for both Android and iOS on the Google Play Store or the iTunes App Store.
How to Use Servers in Discord
Servers are like the home screen of the community.
They're composed of channels (see below) where people can jump to a specific topic of the server.
You can also create private channels, so that only people you invite can join.
On the left side of the app, you can always see a list of your servers, and clicking one of them will take you where you want to go.
You can be in as many servers as you want.
You can also have "private servers", for you and your friends. So you can talk before playing a game
How To Join A New Discord Server
Joining a server is as simple as clicking a link.
The server owner can create a "vanity link"(which is just a fancy name for a customized invite link).
For example, ours is discord.gg/JoystickGaming.
If you want to find more servers to join, you can use Discord's search feature (the green icon on the lower left of Discord).
You'll see plenty of "verified" servers, which are official servers made by game studios and other well-known groups.
These serve as official community forums where fans can talk with each other and with game developers.
How To Add Friends On Discord
Even if you don't have a server, you can set up a video or voice chat with several friends.
The easiest way to add friends is to locate their name on the right side of the server you're both in.
Right click their username, and a box should pop up with the option to "Add friend".
Here's how to add friends manually
Open the first tab above your servers to see your Direct Messages.
You should see this screen:
Click "Add Friend" at the top right, and search them by their username to send a friend request.

Once you have some friends, you can send them a direct message, start voice & video calls.
Part 2: How To Use Discord To Get Ahead In Web3 Gaming
Almost all web3 gaming communities are using Discord.
That's why it's important to know how to use Discord to stay ahead in the web3 space.
Here's how you do it.
Dive into Servers
Start by engaging, asking questions, and getting a feel for the community's vibe.
This accomplishes 2 things…
1. You can "feel out" the community to detect any red flags
2. You'll become a recognizable face if you do this long enough.

Why's the latter important?
Because founders tend to favor their most engaged members when it comes to choosing people for opportunities.
Like whitelists (a list that gets access to perks others don't)…
Deciding on members for gaming teams…
And even new internal team members!
So the more engaged you are, the more you'll stand out to the people who can give you these opportunities.
The Search Tool Is Your Friend
Use Discord's search features to do deeper research on the project.
On Discord, you can see any comment that was ever made with a simple search.
You can also ask mods and team members.
Just type your questions in the chat, and all the research & guidance you need is at your fingertips!
Ask Yourself, "Is The Community Engaged?"
A strong, energetic Discord community is the core of a good project, because it signifies real demand.
Also, how engaged are the decision makers?
Any legit project will always have some decision maker paying attention in one way or another.
Whether that's being active in the chat…
Hosting live events…
Or even Discord stages (a popular format for an Ask Me Anything space).


Watch Out For Scammers
With all the attention web3 gaming has been getting lately, scammers are everywhere.
Almost all Discord scams in web3 happen through fake Discord servers and DMs.
They'll impersonate an official Discord server, or slide in your DMs as a fake mod, admin or team member.
For example, here's someone pretending to be a company called Magic Edin.
if you pay close attention, the link says "r n agiceden.io" instead of magicedin.io)
Remember these basic rules to evade scammers:
Always inspect links & usernames closely.

If you receive any random requests that involve connecting your wallet to a website, you're being scammed.
Team members don't send random DMs about airdrops, NFT sales, or ask you to click links.

If it sounds too good to be true it probably is. Avoid making decisions on greed.
Conclusion
We've covered everything from how to use Discord as a beginner, to how to use it to get ahead in web3 gaming!
If you're ready to get started, we invite you to join the Joystick's Discord here: discord.gg/JoystickGaming

Our mods will assist you with any further questions.
You may also like